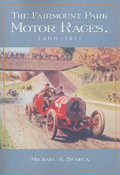 Order this book today

HOME

About Us

Articles

Book Reviews

Records/Stats

Links


PHOTO CREDITS
Left: The Locomobile Type 1906, "Old 16", driven by George Robertson on its way to winning the 1908 Vanderbilt Cup on Long Island.
Center: Action during the 1916 Vanderbilt Cup event at Santa Monica with William Bolden (#12) leading Omar Toft.
Records, Champions, Winners, Results, and Stats




Series Champions

World Driver and Constructor Champions (1950-Present)
American National Champions (1905-Present)
<!A HREF="nascar_champs.shtml">NASCAR Champions (1948-Present)<!/A>
Trans-Am Champions (1966-Present)
Can-Am Champions (1966-86)
Formula Atlantic Champions (1974-Present)
Indy Lights Champions (1986-2001)
Formula 3000 Champions (1985-2004)



Race Winners

US Grand Prix Winners (1908-16, 1959-91, 2000-2007, 2012-Present)
Vanderbilt Cup Winners (1904-16, 1936-37, 1960, 1996-2007)
<!A HREF="paris_winners.shtml">The Major "Paris Races" Winners (1894-1903)<!/A>
<!A HREF="targa_winners.shtml">Targa Florio Winners (1906-73)<!/A>
<!A HREF="mille_winners.shtml">Mille Miglia Winners (1927-57)<!/A>



Race Results

<!A HREF="first_us_race.shtml">First American Race (1895)<!/A>


Is there anything you would like to see on this site? Are there any records and stats you can contribute to this site? If so, please send us a .