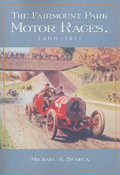 Order this book today

HOME

About Us

Articles

Book Reviews

Records/Stats

Links


PHOTO CREDITS
Left: The Locomobile Type 1906, "Old 16", driven by George Robertson on its way to winning the 1908 Vanderbilt Cup on Long Island.
Center: Action during the 1916 Vanderbilt Cup event at Santa Monica with William Bolden (#12) leading Omar Toft.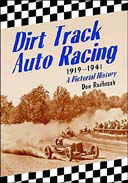 Order this book today


Cool Factoid 1977: Janet Guthrie is the first woman to qualify for the Indianapolis 500.

Reload this page to see another cool factoid.