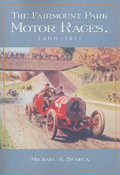 Order this book today

HOME

About Us

Articles

Book Reviews

Records/Stats

Links


PHOTO CREDITS
Left: The Locomobile Type 1906, "Old 16", driven by George Robertson on its way to winning the 1908 Vanderbilt Cup on Long Island.
Center: Action during the 1916 Vanderbilt Cup event at Santa Monica with William Bolden (#12) leading Omar Toft.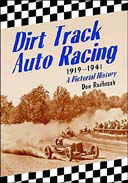 Order this book today


Cool Factoid 1907: The world's first 24-hour race, the Endurance Derby, takes place at Point Breeze, Philadelphia on May 25. J.L. Brown and Robert Moyes in an Autocar win covering 791 miles at 33.0 mph.

Reload this page to see another cool factoid.