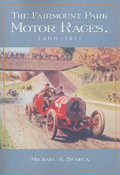 Order this book today

HOME

About Us

Articles

Book Reviews

Records/Stats

Links


PHOTO CREDITS
Left: The Locomobile Type 1906, "Old 16", driven by George Robertson on its way to winning the 1908 Vanderbilt Cup on Long Island.
Center: Action during the 1916 Vanderbilt Cup event at Santa Monica with William Bolden (#12) leading Omar Toft.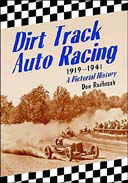 Order this book today


Cool Factoid 1966: Dan Gurney at the Belgian Grand Prix in Spa with his Eagle's F1 debut found he just had to ... well ... go. He stopped the car, climbed out, left the engine idling, put a rock behind one tire, and let fly into a trackside ditch in front of disbelieving Belgians. He then climbed back in and motored away to a seventh place finish.

Reload this page to see another cool factoid.