Book Review
by Russell Jaslow

Racer


by John Andretti as told to Jade Gurss
Octane Press
ISBN: 978-1-64234-021-1. List Price: $35.00.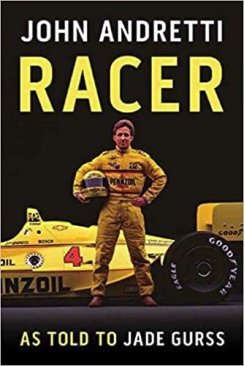 I raced against John Andretti once. In my first year starting out in this sport, I competed in the Skip Barber Formula Ford series. That season, Jeff Andretti was beginning the foundation for his career. Skip Barber liked to occasionally bring in guest drivers as a means for us saplings to compare ourselves against ... either that, or humble us.
John Andretti was invited to join us at Lime Rock near the end of the season. He kicked our butts, including Jeff's. In the race we were together, he lapped nearly the entire field. In the other race, John was in a different group, one which I was flagging on driver's left in the uphill.
There, I got to witness extraordinary car control skill from John. In those Crossle 35Fs with treaded tires, it was impossible to take the uphill flatout. Even the best instructors couldn't quite accomplish it. John came pretty darn close.
He would throw the car in, opposite lock it, get on the power quickly and fully, and power slide up the hill, all the while still gaining ground over his pursuers. It was indeed humbling. And eye opening. After that exhibition, I thought, John will be the best second generation Andretti, not Michael.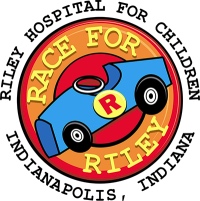 Ten percent of the publisher's proceeds will be donated to Riley Children's Foundation.
You can make an additional donation in John's name.
As we all know, it didn't quite turn out that way. As I watched his career unfold, I always wondered why. Sure, it was interesting following his career, as he did just about everything and won at pretty much all of it -- Indy car, IMSA, Le Mans, sprint cars, midgets, NASCAR, even the NHRA. But he never quite put together a career I predicted on that Fall day at Lime Rock.
Racer by John Andretti as told to Jade Gurss (one of my favorite racing authors ever since he came out with Beast) answers all those questions. Most importantly, it provides an amazing insight into John himself, what he thought of his career, and what made him tick.
Though the book starts out slow, as most autobiographies do when the subject talks about their childhood years, the pages really jump out when it gets to his racing career. As Michael said, John remembers everything, so it's an enjoyable detailed journey through his racing, and at times personal, life.
John is very blunt about his successes, failures, choices, loyalties. He also is not afraid to open himself up and allow the reader inside -- from his thoughts on people who did not show the loyalty he showed to others, to his cancer diagnosis, to his treatments, to his place on this planet, and most importantly, to what he holds most dear to him -- his family and their love.
My favorite chapter is number 35 ("The Stinger") where he works to get the signatures of every living driver who competed at least once in the Indy 500 on a charity show car. This chapter really shows the determination, never give up attitude, and spirit in John.
When I was done, I not only had my answers, but I had a whole lot more. I had the realization that when I saw him at the race track, he was indeed as genuine and upstanding as he appeared. He didn't need a spectacular career to cement his legacy.
The final chapter ("Today Was Rough") is perhaps the most intellectually poignant chapter -- without an ounce of sappiness -- I've ever read. It was pure John, through and through. I'm glad I knew him if only for the few brief moments meeting him at a race track. And now, in depth through reading his own words.
Copyright © 2020 by . All Rights Reserved.