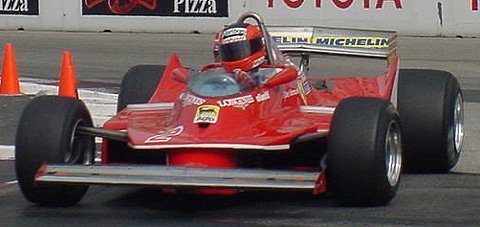 1980 Ferrari 312T-5: A year after Ferrari won the World Driving Championship with Jody Scheckter at the wheel, they got numbers 1 and 2. The number 2 car was driven by Gilles Villeneuve. The team struggled in 1980 with a make-shift ground effects chassis and a not fully developed flat 12-cylinder engine. That didn't stop Gilles from trying, though.
Copyright &copy 2003 by .
Photo taken with a SONY Mavica MVC-FD95 digital camera.
Captions written by .